About the Atlanta
Small Business
Incubator
Why Should You Create Your Startup With The

At Atlanta Small Business Incubator (ASBI), we help, individuals (young & old), families, groups and organizations achieve their life and financial goals by enabling them to open and manage a small business that is based upon what they enjoy or what they are skilled at.
We enable our clients to achieve their life, financial and career goals by providing them with the tools, resources and skills needed to open, manage and sustain a small business operation of their own. Well allow individuals, groups and families to gain financial freedom and independence and to generate consistent revenue on a regular basis through business ownership.
Anyone with a desire, a passion, a hope, a skill and a strong work ethic can become a successful & thriving small business owner.
Small Business Growth & Development
Small Business Advertising
Small Business Management
Small Business Administration
I created and opened the Atlanta Small Business Incubator [ASBI] because I realized that many of my holistic mental health, self-improvement and dietary and weight loss clients were asking for my assistance to start their own small business, open a consulting firm, start a business that they could work on during the weekends, or to grow and/or expand a small business that they had already created.
Because of the current unstable and quickly changing economic state and workplace status, it is becoming increasingly difficult to simply have a single employer or a single revenue source. In today's workplace economy, currently called "The Great Resignation", American employees are departing the workplace in droves ​(10s of millions in the last few months) ​because their jobs are becoming more complicated and more demanding, their personal expenses are going up because of inflation, and their wages and benefits aren't increasing.
And, workers have had it. Lots of workers don't like how their workplace operates or how their bosses and supervisors treat them. They don't appreciate the ways that other employees are favored or promoted over them unfairly. And, many workers quite simply don't enjoy what they are (or were) doing anyway… And then there's the COVID19 Pandemic and all that it brings with it.
According to NPR, 4.3 million Americans, or 2.9% of the entire US workforce, quit their jobs in August of 2021. That was a record-breaking month, piggybacking on previous record months. "The Great Resignation" has led tens of millions of working Americans to quit their jobs and search for another position, change career paths or create their own small businesses.
People who have left their jobs already or who are contemplating a change in employment have 2 broad choices:
(1) Continue to work for someone else and make them wealthier or richer
(2) Create your own small business and build generational wealth while working for yourself doing something that you enjoy or even love.
These days, more and more people are taking their labor, talents, skills and abilities back into their own hands and becoming small business owners.
Because of the current economic state, the current workplace state of uncertainty and the ongoing COVID19 Worldwide Pandemic, you have a unique opportunity right now to take back control of your financial circumstances, your earning power and your time and work schedule. Don't miss out!
However, you also have to be very careful because in the business world simple small business mistakes, errors & miscalculations can cost you thousands of dollars and can lead to your new small business simply becoming a statistic among the many small businesses that fail within the first ​12, ​24 ​or​ 36 months of opening due to strategic mistakes, missed opportunities, poor planning and the lack of a firm business foundation. And, that's why I'm here.
As an MD with several successful small businesses (i.e., 3 health, holistic mental health and improvement oriented practices, a learning/academic improvement and performance practice, etc.), I decided to help my clients and others to create their own small business while teaching them to avoid the pitfalls, mistakes and financial grenades that lead to the failure of the vast majority of new small businesses within their first 24 to 36 months. You'll benefit from the mistakes that I made when I opened my 1st small businesses in 2016 and 2019, businesses which are flourishing today after I learned from the marketplace and took specific, strategic steps to align my practices with current trends and market forces.​ And, we'll set up your small business so that you're not missing out on thousands of dollars each year, hundreds of potential customers and dozens of opportunities to beat out your competitors!
Your dreams can become a reality.
With the help of a business incubator you can start to map out your business plan and grow through marketing and advertising.

Financial Freedom
Create the Financial Freedom to control your payment, get paid on a daily basis, create multiple streams of income and generate revenue even while you're on vacation.

Career Independence
Create a new level of Career Independence where you control your work schedule, your hours, your client and customer list, your income and your ability to grow.

Increased Revenue
—Generate more daily, monthly and annual revenue than you've ever generated before, take payments on a daily basis, gain access to business capital and use your small business to help you invest for retirement.

Creative Freedom
Create the freedom to create, build, generate and develop products, services and ideas based on what you're passionate about and what brings you joy and happiness while creating a brand that establishes you as an expert in particular area.

Flexible Work Hours
—Eliminate your dependence upon an employer, create a work schedule that matches your lifestyle, avoid the need to have to work when you're since and manifest the ability to take vacations and trips whenever you desire to.

Control over your Career
—Take back control of your gifts, talents, hard work, perseverance, skills and abilities from an employer who's simply using your to make a profit and who likely fails to compensate your based upon the worth, value and equity that you bring to their company.
Find Out More about LIFE ADVICE 360 ™ Today!
Get 2 Months for FREE if you sign up TODAY!
LIFE ADVICE 360 ™
Quick, Sound Advice when you need it the most

Dr. David, Atlanta's Top Life Coach, has just created LIFE ADVICE 360 ™, the most affordable life coaching, life advice, and self-improvement service available (with plans starting at just $25 per month)!
Dr. David Wright (Dr. David) is an MD and a Holistic Mental Health Practitioner who's been providing clients with life coaching, cognitive behavioral therapies, and self-improvement techniques (including hypnosis) for almost a decade. Dr. David is the author of 2 self-improvement books and 1 diet, nutrition, and weight loss book, "The Nutrient Diet", and is a speaker for several organizations, including Amerigroup Insurance.
Dr. David has received over 100+ 5-Star Reviews from his clients. Dr. David sees a variety of clients with a wide range of life issues (life direction challenges, depression, anxiety, panic symptoms, ADHD, relationship issues, career frustration, occupational burnout, addictions, etc.), ranging from professional athletes, movie industry professionals and television actors to physicians, attorneys, IT professionals, CEOs and engineers to teachers, secretaries, administrative assistants, flight attendants, construction workers and housekeepers, and everything in between.
Dr. David has been featured in The Atlantan Magazine, Modern Luxury Medicine, Psychology Today, Doximity, Blue Ink Book Reviews, Clarion Book Reviews, Yahoo Finance, Google Business, Fitness Trainer Magazine, Amazon, Pandora, YouTube, Barnes & Noble, Audible, Audible Podcast​s​, Apple Books, Apple Music, Apple Podcasts, Google Play, Google Podcasts, Chapters Books, Blackwell's Books, iHeartRadio, LinkedIn, Twitter, Facebook, Instagram,  Yelp, Find Health Clinics, and local chambers of commerce.
Since the COVID-19 Pandemic, especially with rising interest rates, inflation, and price gouging, people are looking for more affordable ways of getting life coaching, life advice, and help with life challenges and daily crises. Many Americans, especially since COVID-19, feel frustrated, overwhelmed, stressed out, exhausted, and burned out with life's everyday stressors, annoyances, nuisances, and challenges. With LIFE ADVICE 360 ™, you'll receive quick, sound advice conveniently from the comforts of your home without the need for an office appointment or having to drive anywhere (and deal with traffic).
LIFE ADVICE 360 ™ is a convenient way for you to get help navigating weekly and monthly challenges if you have had to take a break from regular life coaching or therapy sessions due to financial reasons or because of other factors that limit your ability to be actively engaged in a comprehensive life coaching, mental health, self improvement, or wellness program.
LIFE ADVICE 360 ™ gives you sound, wisdom-backed, experience-based, professional advice from Dr. David quickly, easily, and affordably at any time.
LIFE ADVICE 360 ™ gives you weekly/monthly life coaching emails, recommendations, and motivational support.
LIFE ADVICE 360 ™ gives you Goal-Centered, Self-improvement Subliminal and Paraliminal Audio Programs.
LIFE ADVICE 360 ™ gives you advice for general life issues, health and wellness issues, family and relationship issues, mental health issues, career and workplace issues, life direction issues, and academic and studying related issues within 24, 48 or 72 hours, depending upon the complexity of the question.
Sign up for LIFE ADVICE 360 ™ Today!
Get 2 Months for FREE if you sign up TODAY!
What Type of
Small Business

Would you Like to Create?

MLC Of Greater Atlanta
Atlanta's Top Holistic, Integrative, Functional, Naturopathic & Psychodynamic Mental Health & Wellness Practice

Atlanta Coaching & Hypnotherapy Associates
Atlanta's Best Life Coaching, Hypnosis, Hypnotherapy & Self-Improvement Practice

Atlanta Small Business Incubator
Atlanta's Best Small Business Incubator, Activator and Small Business Development & Marketing Practice

Atlanta Health & Wellness Coaching
Atlanta's Top Weight Loss, Lifestyle, Diet, Nutrition, Health & Wellness Coaching Practice

Atlanta Academic Achievement
A Learning Skills, Tutoring, Test Taking Strategies & Academic Improvement Practice
Ready to get started on your new venture?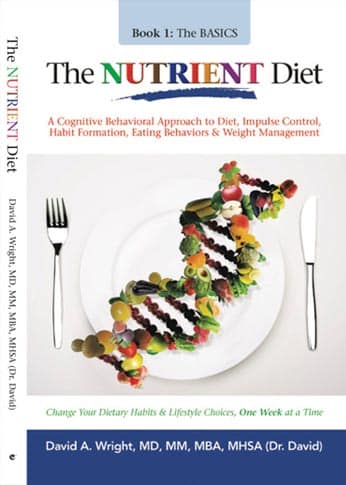 Comprehensive and Helpful!
Excellent research based information, yet written in terms anyone can understand and apply . Thank you Dr. David.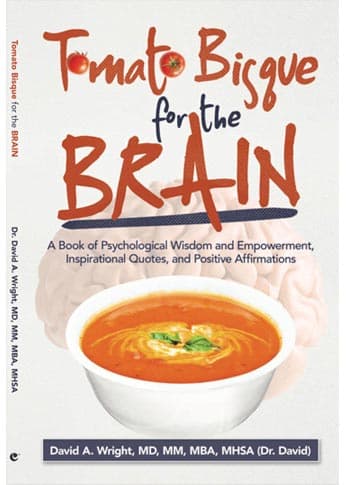 Refreshing start for each day!
Thoroughly enjoyed listening to a chapter a day on audiobooks in my car each morning. Great way to start the day – gave me energy and refreshment to help me begin each day on a positive vibe.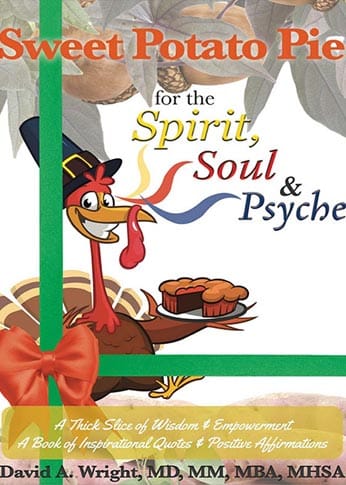 Great read!
This book is fantastic! Absolutely LOVE the mantras and have applied to my everyday life to help conquer stress and anxiety. Great book to uplift your spirit and fuel your soul. I am excited for more!