Featured in the Influential Atlantans in Medicine 2021 Issue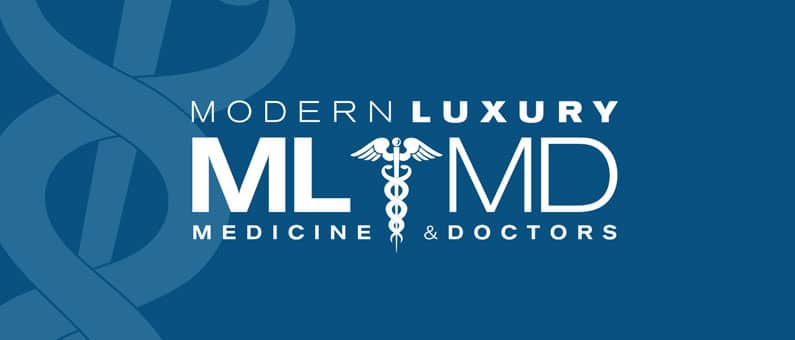 Success Rate
We are proud to share that we have an over 95% SUCCESS Rate for our clients who fully complete an individualized, tailored, custom-designed holistic therapy and coaching plan.

Empowerment
Dr. David has helped hundreds of clients by empowering them to create productive, strategic and success-driving habits from the foundation up
As featured in Psychology Today, The Atlantan Magazine, Jezebel Magazine, Modern Luxury Medicine + Doctors Magazine, Blue Ink Book Reviews, Clarion Book Reviews, Yahoo Finance, Techilive, Google Business, Benziga, PR Web, Fitness Trainer Magazine, Amazon.com, Barnes & Noble, Audible, Apple iBooks & Apple iTunes.
Ready to get started on your new venture?

MLC Of Greater Atlanta's mission is to be Atlanta's Top provider of holistic mental health services to address depression, anxiety, worry, insomnia (sleep problems), self confidence, self esteem, ADHD, concentration, focus, attention, life direction, weight loss, nutrition, diet, health and wellness.
Our mission is also to be Atlanta's Top provider of Hypnosis & Hypnotherapy. We pride ourselves in being one of the few holistic mental health practices in Atlanta operated and owned by an MD with a focus on alternative, holistic and naturopathic approaches.
We are proud of the fact that we have helped thousands of clients manage mental heath issues like depression, ADHD, anxiety, PTSD, insomnia and addictions (nicotine addictions, etc.) without addictive medications or side effect ridden pharmaceutical agents. If you have a life problem, dilemma or issue, then we have a holistic and long-term solution.
Find Out More about LIFE ADVICE 360 ™ Today!
Get 2 Months for FREE if you sign up TODAY!
LIFE ADVICE 360 ™
Quick, Sound Advice when you need it the most

Dr. David, Atlanta's Top Life Coach, has just created LIFE ADVICE 360 ™, the most affordable life coaching, life advice, and self-improvement service available (with plans starting at just $25 per month)!
Dr. David Wright (Dr. David) is an MD and a Holistic Mental Health Practitioner who's been providing clients with life coaching, cognitive behavioral therapies, and self-improvement techniques (including hypnosis) for almost a decade. Dr. David is the author of 2 self-improvement books and 1 diet, nutrition, and weight loss book, "The Nutrient Diet", and is a speaker for several organizations, including Amerigroup Insurance.
Dr. David has received over 100+ 5-Star Reviews from his clients. Dr. David sees a variety of clients with a wide range of life issues (life direction challenges, depression, anxiety, panic symptoms, ADHD, relationship issues, career frustration, occupational burnout, addictions, etc.), ranging from professional athletes, movie industry professionals and television actors to physicians, attorneys, IT professionals, CEOs and engineers to teachers, secretaries, administrative assistants, flight attendants, construction workers and housekeepers, and everything in between.
Dr. David has been featured in The Atlantan Magazine, Modern Luxury Medicine, Psychology Today, Doximity, Blue Ink Book Reviews, Clarion Book Reviews, Yahoo Finance, Google Business, Fitness Trainer Magazine, Amazon, Pandora, YouTube, Barnes & Noble, Audible, Audible Podcast​s​, Apple Books, Apple Music, Apple Podcasts, Google Play, Google Podcasts, Chapters Books, Blackwell's Books, iHeartRadio, LinkedIn, Twitter, Facebook, Instagram,  Yelp, Find Health Clinics, and local chambers of commerce.
Since the COVID-19 Pandemic, especially with rising interest rates, inflation, and price gouging, people are looking for more affordable ways of getting life coaching, life advice, and help with life challenges and daily crises. Many Americans, especially since COVID-19, feel frustrated, overwhelmed, stressed out, exhausted, and burned out with life's everyday stressors, annoyances, nuisances, and challenges. With LIFE ADVICE 360 ™, you'll receive quick, sound advice conveniently from the comforts of your home without the need for an office appointment or having to drive anywhere (and deal with traffic).
LIFE ADVICE 360 ™ is a convenient way for you to get help navigating weekly and monthly challenges if you have had to take a break from regular life coaching or therapy sessions due to financial reasons or because of other factors that limit your ability to be actively engaged in a comprehensive life coaching, mental health, self improvement, or wellness program.
LIFE ADVICE 360 ™ gives you sound, wisdom-backed, experience-based, professional advice from Dr. David quickly, easily, and affordably at any time.
LIFE ADVICE 360 ™ gives you weekly/monthly life coaching emails, recommendations, and motivational support.
LIFE ADVICE 360 ™ gives you Goal-Centered, Self-improvement Subliminal and Paraliminal Audio Programs.
LIFE ADVICE 360 ™ gives you advice for general life issues, health and wellness issues, family and relationship issues, mental health issues, career and workplace issues, life direction issues, and academic and studying related issues within 24, 48 or 72 hours, depending upon the complexity of the question.
Sign up for LIFE ADVICE 360 ™ Today!
Get 2 Months for FREE if you sign up TODAY!
ABSOLUTELY EXTRAORDINARY . . . After just moments with Dr. Wright, I understood that this meeting was going to be pivotal to not only my business . . . But my LIFE . . . Can't wait for the next step
After meeting with Dr. Wright, I've been better prepared for my meetings and feel like I'm in control of my career like never before. Great work!
ASBI have changed my life for the better. I have learned so many things from how starting my business all the way to how to run it. thank you Dr. David Wright to sit down with me and showing me teaching everything I need to know every step of the way, and thank you so much for pushing me to achieve my dreams.
ASBI have changed my life for the better. I have learned so much that have helped me put my small businesses in an other level. Dr. David Wright I cant tank you enough for all your help with everything. You have change my life for the better.
ASBI has changed my life for the better. I have learned so much that has helped me put my small businesses on another level. Dr. David Wright, I can't thank you enough for all your help with everything. You have changed my life for the better.
My sessions are amazing! I am experiencing shifts in my thinking and actions. Dr. David has helped me map out key strategies to achieving my goals. I highly recommend him.
My experiences with Mental Health in Atlanta has always been professional, and impeccable. I highly recommend Mental Health Atlanta.
Dr. David's business helped me tremendously as I was preparing to take my LSAT. My stress was at an all times high, but after seeing him there was a calmness and confidence that I experienced which played a major role in my success in doing an excellent job on my final LSAT. Thank you Dr. David!!!!
Thank you for your partnership with the Houston TX mental wellness community. You have a wonderful gift of simplifying the complex challenges of life.
I had the pleasure of receiving remote services from Dr. David Wright. Not only was he flexible in scheduling, Dr. Wright was also very transparent regarding what to expect. I appreciate that he took the time out to check in with me and created a dialogue around my experience. I would recommend Dr. Wright's services to anyone working on self improvement.
Dr. Wright is a powerful force and great asset to his profession. Highly recommended.
From the moment I had placed a call to MLC of Greater Atlanta, I was greeted by a warm and welcoming voice by Dr. David Wright. He was very attentive to what I was saying, he actually took the time to speak with me and listen to my concerns, which was very impressive. It was very easy to book and schedule an appointment very quickly. My experience with this company has been wonderful and I am so grateful for meeting Dr. Wright.
Dr. Wright has changed my life. Dr. Wright has given me the tools I need to live my life in a positive and productive manner. Hypnotherapy has helped me lose weight and think about food differently, I am overcoming PTSD with Dr. David.
Dr. Wright is so professional, but puts you at ease immediately. Dr. David Wright puts his clients needs first and never makes you feel like a number. He is very knowledgeable an on trend with all latest trials, and new technique. Excellent Doctor. JMG
This was a very positive experience. Dr. David Wright is a great listener, teacher, and critical thinker.
I work with Dr. D ongoing. He helps me gain clarity, maintain momentum, and expand all of businesses while also helping me remove the blocks and barriers to my success. I am witnessing myself "Boss UP" exponentially with the tools from our sessions and my aligned daily actions.
If you're looking to align yourself and grow, you've reached the right place. Atlanta Small Business Incubator is your place.
The experience was great, he listened to me and my issues and provided great feedback.
Dr. Wright is truly one of a kind. I highly recommend his holistic mental health services because he is doing something so different from the standard psychiatry/psychology found anywhere else. If that wasn't enough, he's also a great author. Two thumbs up!
Dr. Wright is very compassionate, competent and caring. He also has a unique holistic and analytical approach to reaching the root cause of problems. I would highly recommend him!
I don't normally choose a "doctor" from a google search, but when I do it is David Wright. I have just started my coaching with him and I am very optimistic. I am amazed at the time he takes to address my needs individually. He doesn't lump all folks into one category. I even received an email over the weekend saying he had been thinking about me and adjusted my "homework" according to his thoughts. Pretty incredible.
David's office was very responsive in assessing my needs and answering my questions about the services provided and the process. David was attentive to my questions and made setting up my appointment and securing my consultation a breeze.
Dr. Wright's passion is contagious, the individualized techniques that he uses to help his clients have transformed my life. He has been instrumental in opening my eyes to my purpose and the power of the universe. I am more confident in myself. I have a newfound confidence in my communicative skills which has enhanced the way that I work and interact with others. Meeting Dr. Wright and being able to work with him has been a gift. He made an immediate impact on my life, allowing me to be empowered in my visons for the future. I now see endless opportunities of success, happiness & abundance in my life.
I've had two session with Dr. Wright and I'm so optimistic! He's very informative, and compassionate about his client's. I feel really good about my future. I'm looking forward to what come's next. It's all up to me.?
The alternative therapies that Dr. Wright provides are different and far more effective than any therapy I've tried. One reason for this is that the therapist, Dr. Wright, studied medicine and specifically psychiatry (having graduated Xavier Medical School with a 4.0) – as well as psychology and state-of-the-art therapeutic techniques. In my first session, I experienced meaningful improvement and learned a life-changing practice that I use every day. Continued sessions further your goals. You will address both the acute behaviors and/or issues with which you struggle and why they exist. I cannot more highly recommend MLC.
Dr. Wright is the Best doctor in town! He is a hardworking and brilliant person.
Very helpful website and information! The holistic mental health resources page is a great place for reference. Dr. Wright is helpful and welcoming!

MLC Of Greater Atlanta
Atlanta's Top Holistic, Integrative, Functional, Naturopathic & Psychodynamic Mental Health & Wellness Practice

Atlanta Coaching & Hypnotherapy Associates
Atlanta's Best Life Coaching, Hypnosis, Hypnotherapy & Self-Improvement Practice

Atlanta Small Business Incubator
Atlanta's Best Small Business Incubator, Activator and Small Business Development & Marketing Practice

Atlanta Health & Wellness Coaching
Atlanta's Top Weight Loss, Lifestyle, Diet, Nutrition, Health & Wellness Coaching Practice

Atlanta Academic Achievement
A Learning Skills, Tutoring, Test Taking Strategies & Academic Improvement Practice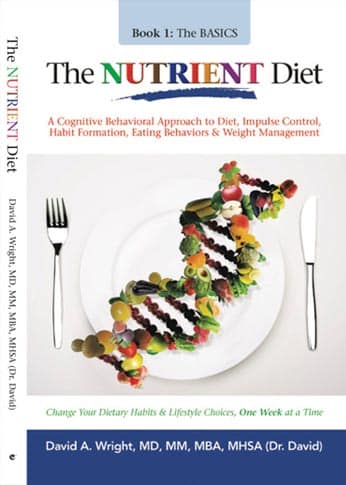 Comprehensive and Helpful!
Excellent research based information, yet written in terms anyone can understand and apply . Thank you Dr. David.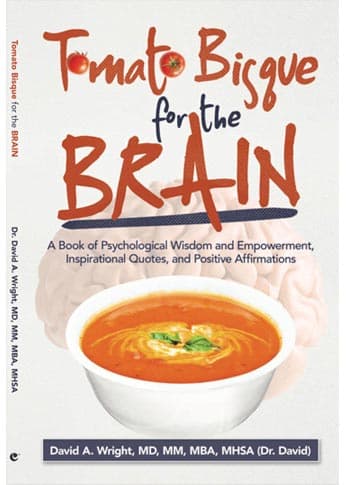 Refreshing start for each day!
Thoroughly enjoyed listening to a chapter a day on audiobooks in my car each morning. Great way to start the day - gave me energy and refreshment to help me begin each day on a positive vibe.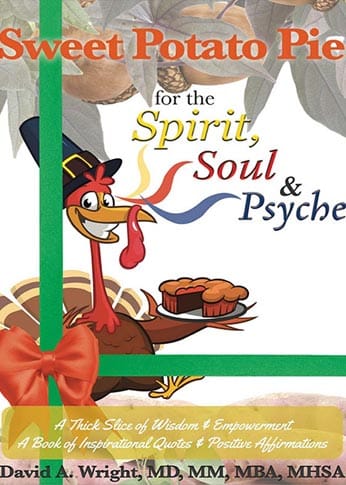 Great read!
This book is fantastic! Absolutely LOVE the mantras and have applied to my everyday life to help conquer stress and anxiety. Great book to uplift your spirit and fuel your soul. I am excited for more!