Welcome to our
Brand New Advice Service,
LIFE ADVICE 360 ™
Start Getting Sound Advice to Your Life Issues, Dilemmas & Questions TODAY!
LIFE ADVICE 360 ™
Quick, Sound Advice when you need it the most

Dr. David, Atlanta's Top Life Coach, has just created LIFE ADVICE 360 ™, the most affordable life coaching, life advice, and self-improvement service available (with plans starting at just $25 per month)!
Dr. David Wright (Dr. David) is an MD and a Holistic Mental Health Practitioner who's been providing clients with life coaching, cognitive behavioral therapies, and self-improvement techniques (including hypnosis) for almost a decade. Dr. David is the author of 2 self-improvement books and 1 diet, nutrition, and weight loss book, "The Nutrient Diet", and is a speaker for several organizations, including Amerigroup Insurance.
Dr. David has received over 100+ 5-Star Reviews from his clients. Dr. David sees a variety of clients with a wide range of life issues (life direction challenges, depression, anxiety, panic symptoms, ADHD, relationship issues, career frustration, occupational burnout, addictions, etc.), ranging from professional athletes, movie industry professionals and television actors to physicians, attorneys, IT professionals, CEOs and engineers to teachers, secretaries, administrative assistants, flight attendants, construction workers and housekeepers, and everything in between.
Dr. David has been featured in The Atlantan Magazine, Modern Luxury Medicine, Psychology Today, Doximity, Blue Ink Book Reviews, Clarion Book Reviews, Yahoo Finance, Google Business, Fitness Trainer Magazine, Amazon, Pandora, YouTube, Barnes & Noble, Audible, Audible Podcast​s​, Apple Books, Apple Music, Apple Podcasts, Google Play, Google Podcasts, Chapters Books, Blackwell's Books, iHeartRadio, LinkedIn, Twitter, Facebook, Instagram,  Yelp, Find Health Clinics, and local chambers of commerce.
Since the COVID-19 Pandemic, especially with rising interest rates, inflation, and price gouging, people are looking for more affordable ways of getting life coaching, life advice, and help with life challenges and daily crises. Many Americans, especially since COVID-19, feel frustrated, overwhelmed, stressed out, exhausted, and burned out with life's everyday stressors, annoyances, nuisances, and challenges. With LIFE ADVICE 360 ™, you'll receive quick, sound advice conveniently from the comforts of your home without the need for an office appointment or having to drive anywhere (and deal with traffic).
LIFE ADVICE 360 ™ is a convenient way for you to get help navigating weekly and monthly challenges if you have had to take a break from regular life coaching or therapy sessions due to financial reasons or because of other factors that limit your ability to be actively engaged in a comprehensive life coaching, mental health, self improvement, or wellness program.
LIFE ADVICE 360 ™ gives you sound, wisdom-backed, experience-based, professional advice from Dr. David quickly, easily, and affordably at any time.
LIFE ADVICE 360 ™ gives you weekly/monthly life coaching emails, recommendations, and motivational support.
LIFE ADVICE 360 ™ gives you Goal-Centered, Self-improvement Subliminal and Paraliminal Audio Programs.
LIFE ADVICE 360 ™ gives you advice for general life issues, health and wellness issues, family and relationship issues, mental health issues, career and workplace issues, life direction issues, and academic and studying related issues within 24, 48 or 72 hours, depending upon the complexity of the question.
LIFE ADVICE 360 ™ provides you with advice, opinions, and recommendations in the following areas:
General Life Issues
General Life Decisions & Priorities
Relationship Issues
Family Issues
General Health Issues
Mental Health Issues
Workplace Issues
Career Issues
Nutritional & Dietary Issues
Technology-related Issues
Social Issues
Academic, Studying, Test-taking, Focus, Concentration, Attention, & Distraction Issues
LIFE ADVICE 360 ™ allows you to submit short scenarios and/or questions via email and to receive specific and actionable responses, opinions, and advice back by email.
LIFE ADVICE 360 ™ plans are discounted by almost 20% when you purchase an annual enrollment plan, which amounts to receiving 2 months of service for FREE with a 1-Year Enrollment.
LIFE ADVICE 360 ™ plans can be purchased and provided as gifts for relatives, friends, & acquaintances.
LIFE ADVICE 360 ™ plans are tiered based upon your individual needs and generally provide a greater quantity of service as they increase in price.
LIFE ADVICE 360 ™ plans range in price from $25/month ($250 annual enrollment fee) at a basic level to $250/month ($1,500 annual enrollment fee) for a more comprehensive plan.
Sign up for LIFE ADVICE 360 ™ Today!
Get 2 Months for FREE if you sign up TODAY!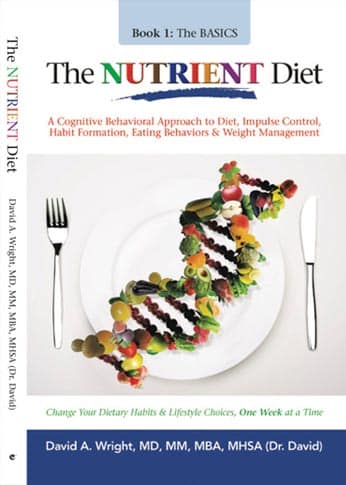 Comprehensive and Helpful!
Excellent research based information, yet written in terms anyone can understand and apply . Thank you Dr. David.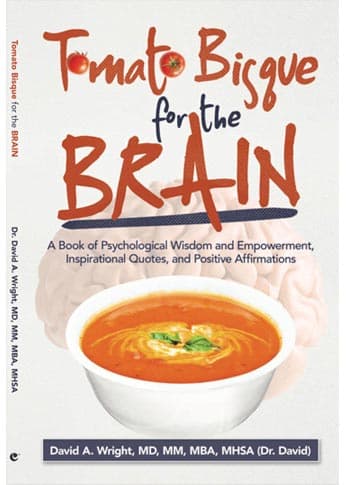 Refreshing start for each day!
Thoroughly enjoyed listening to a chapter a day on audiobooks in my car each morning. Great way to start the day - gave me energy and refreshment to help me begin each day on a positive vibe.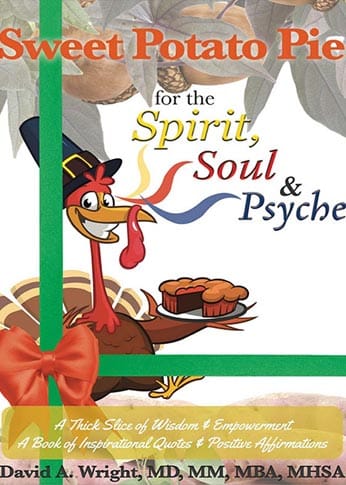 Great read!
This book is fantastic! Absolutely LOVE the mantras and have applied to my everyday life to help conquer stress and anxiety. Great book to uplift your spirit and fuel your soul. I am excited for more!
Fresh Start with Dr. David
Podcast
The "

Fresh Start

with Dr. David" Podcast (Everywhere that Podcasts are available!)
Create Your

Fresh Start

in Life with the "

Fresh Start

with Dr. David" Podcast

MLC Of Greater Atlanta
Atlanta's Top Holistic, Integrative, Functional, Naturopathic & Psychodynamic Mental Health & Wellness Practice

Atlanta Coaching & Hypnotherapy Associates
Atlanta's Best Life Coaching, Hypnosis, Hypnotherapy & Self-Improvement Practice

Atlanta Small Business Incubator
Atlanta's Best Small Business Incubator, Activator and Small Business Development & Marketing Practice

Atlanta Health & Wellness Coaching
Atlanta's Top Weight Loss, Lifestyle, Diet, Nutrition, Health & Wellness Coaching Practice

Atlanta Academic Achievement
A Learning Skills, Tutoring, Test Taking Strategies & Academic Improvement Practice